Have you ever wondered why the price has reached a certain level and then turned in the opposite direction?
Well, those are named support and resistance levels. They are mainly psychological levels that the price "feels" when moving up and down. They are related to previous swing points (point where the price turned) or round numbers (like 1.3000 or 1.4000) or Fibonacci retracement levels. But they are not always easy to identify and sometimes, they are too discretional to be reliable.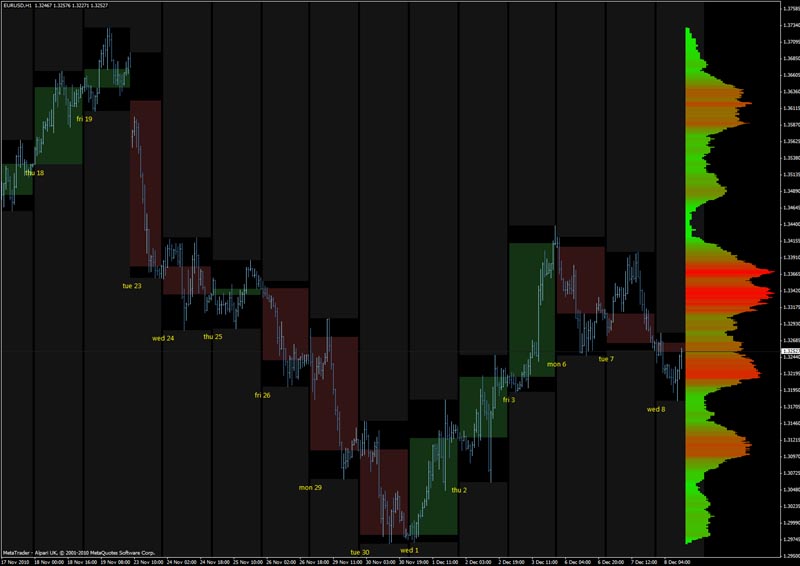 ResistenzaFX will greatly help you in finding them at any time frame, and it'll show them to you in 3 different ways so that you can find the one that suits you best: histogram, banner and full screen.
The indicator shows you a "price density map" (heatmap): the redder the more difficult for the price to find or pass those levels. The greener the lesser resistance it'll find to get through that area.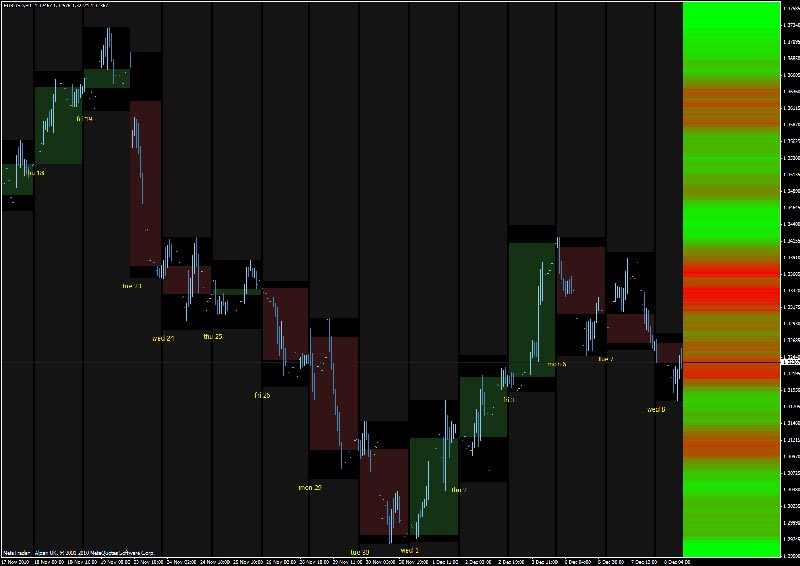 This is invaluable information as price has a memory and now you have a tool to read the price's mind. You'll know in advance the areas he'll find the strongest support and resistance levels and act accordingly.
ResistenzaFX will show you the inner nature of price. It does a statistical analysis and based on the time frame you're using and on the number of bars you want to use for your analysis, it'll show you the levels where the price has been for a longer time. So it'll show you the "volume" of that price level. Those are real levels, based on historical data. No more discretionally chosen ones!
If you decide to buy the Leo Trader EA from us, this indicator will be yours for free.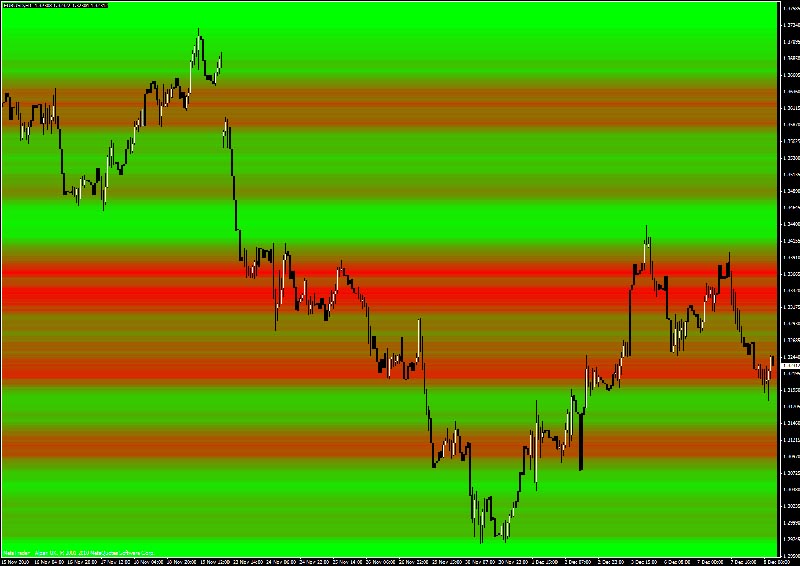 What You Get
The "ResitenzaFX" indicator
Ready To Buy?
If you are interested in the ResistenzaFX you can buy them from here.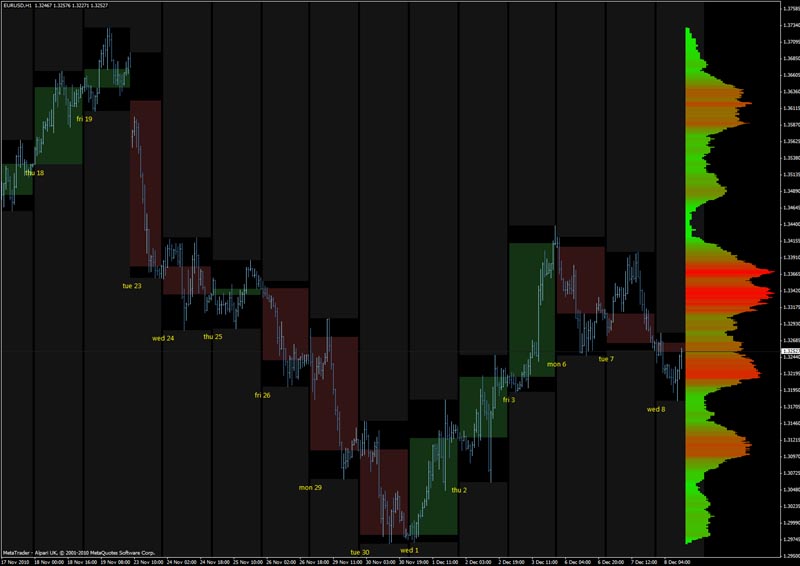 ResistenzaFX Indicator –

$49,99
ResistenzaFX Indicator (MT4). The indicator works on every MT4 platform and can be applied to any timeframe.
Please review our Refund Policy